Please contact Chairman, David Conway with any enquiries. If requesting press tickets please include details of your publication or blog.
We are delighted to share images of current HGO productions which can be found on our production page. Photos from past performances can be found in our archive. Any images used must credit HGO Ltd and the photographer ©Laurent Compagnon @LaurentCPhoto (unless otherwise stated).
Success Stories – discover our singers and where they are now.
"HGO's reputation [attracts] interest from opera critics and casting agents from many of the UK's top opera companies. I can't thank HGO enough for their support in my professional development."

We look forward to receiving your Advertising enquiries.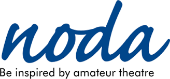 NODA London Opera Award 2020
Offies finalists every year since 2013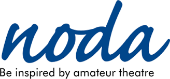 NODA London Opera Award 2020
Offies finalists every year since 2013