NORTH LONDON'S LEADING OPERA COMPANY
We bring opera to North London in fully staged productions with orchestra.
And by advancing young singers we empower the new generation of performers.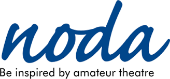 Offies finalists every year since 2013
Brush up your Shakespeare!
HGO returned to Hampstead Garden Suburb for a special concert of Shakespeare at the Opera at the Proms at St. Judes on Saturday July 3rd. The one-hour concert was given at 17.30 and again at 20.00 to enthusiastic audiences.

Figaro
November 2021
We are looking forward to returning to Jackson's Lane Theatre in November for our new production of Mozart's "Le nozze di Figaro". More details here as soon as possible. In the meantime our production director and music director for Figaro, Julia Mintzer and Thomas Payne, are presenting Bartok's eerie masterpiece Bluebeard's Castle for Gothic Opera on July 8th-10th.

Insight events
TALKs
coming soon 2021
– To Stephanie Wake-Edwards (Magic Flute and Poppea, 2016 and The Enchanted Pig, 2017) for her fabulous recital as a finalist in the BBC Cardiff
MORE
'Ester' has remained postponed from 2020, thanks to COVID-19 – we are rescheduling for March 2022
MORE