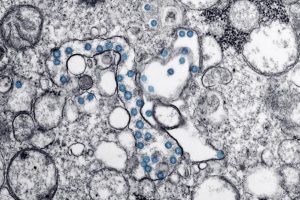 One act opera by Gustav Holst
Click image to download  the flipbook programme, which can also be printed. If you choose to download, please make a donation to help support HGO. Thank you.
HGO brings live opera back to London with an open-air, socially-distanced production of Gustav Holst's Sāvitri , a tale of life, death, illusion and hope powerfully resonant with our times.
Sāvitri is told by Death that her husband Satyavān is about to die. When he returns from his day's work in the forest he collapses. Death now offers Sāvitri a wish, and she asks for 'Life'. Death agrees, but Sāvitri then points out that life for her is indivisible from her husband's life. Death has been tricked and admits defeat. Satyavān revives: even death, like life, is 'Māyā' – illusion.
HGO is dedicated to supporting singers at the start of their careers – they will lead the return of vibrant opera to the capital.
The open-air production of this one-act opera took place, in accordance with government regulations, in the gardens of Lauderdale House, Highgate, with two performances per evening (at 18:30 and 20:00) on Thursday 13th, Saturday 15, Thursday 20th and Saturday 22nd August.
This was a complete performance of the opera, which lasts about 35 minutes.
The production was staged by Julia Mintzer, and conducted by Thomas Payne.
Aug 15 (20.00), 22 (18.30)
Aug 13 (20.00), 15 (18.30), 20 (18.30), 22 (20.00)
Aug 13 (18.30), 20 (20.00)
Aug 13, 22 (18.30); 15,20 (20.00
Aug 13, 22 (20.00); 15, 20 (18.30)
Aug 13,22 (18.30); 15,20 (20.00)
Aug 13, 22 (20.00); 15, 20 (18.30)
Music, drama, opera were reborn before our eyes and ears…….. In Julia Mintzer's thoughtful, elegant staging, we were able to make connections, yet never pushed unduly. Sāvitri (Esme Bronwen Smith) in her struggle with the Death (Theo Perry) that would take her husband could stand for the creative act itself, both abstract and concrete (Holst), but also in a time of pandemic could lead our thoughts elsewhere, whether particular or universal. 'The world has now become a grave.'
Mark Berry, Seen and Heard International
London opera emerges stylishly from lockdown with Hampstead Garden Opera's timely production of Holst's chamber piece
A beautiful and hugely memorable evening
David Winskill in the Hampstead and Highgate Express
**** The show generated energy from sensitive direction that traded in closeness and distance
If Holst's opera rarely grabs you in the viscera, it can be touching, as it was performed here by Joanna Harries and Esme Bronwen Smith, with their light expressive mezzos; Jack Roberts and Alex Aldren as plangent Satyavans; and Dan D'Souza and Theo Perry, darkly imposing as Death. Laura Calcagno was the subtly expressive dancer at both performances, and the eight handmaidens were a jolly crew, enlivening the austere action and subject matter.
Hugh Canning in The Sunday Times
HGO works a little miracle with Holst's mystical music-drama
Subtly moving… in performance the opera's soundworld is undoubtedly cathartic…..