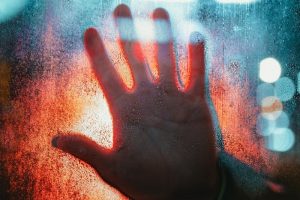 Opera by Cavalli Italian with surtitles. New edition commissioned by HGO. HGO Baroque Orchestra fully staged.
Click image to download  the flipbook programme, which can also be printed. If you choose to download, please make a donation to help support HGO. Thank you.
The lovers Egisto (a descendant of Apollo) and Clori were abducted by pirates in Delos; Clori was sold in Zakynthos, where the pirates also captured Climene, on the day of her wedding to Lidio. A year later, Egisto and Climene escape to Zakynthos, to find Clori in love with Lidio and also courted by Climene's brother Hipparco.
In the course of 24 hours, dismay, remorse, plans of revenge, madness, and the quarrels and interference of the gods, lead to reconciliation and a happy ending.
Once again HGO brought opera back to London in the time of COVID with a specially-commissioned new edition of Francesco Cavalli's musical fable L'Egisto, fully-staged with baroque orchestra. The production won glowing reviews and was nominated for an OFFIE (Off West-End) Award.
Semele/Bellezza
/Hora Seconda
Volupia/Didone
/Hora Terza
La Notte/Apollo
/Hora Prima
Production and Music Director
Assistant Production Director
"Superb voices and terrific performances keep the magic simmering"
"Choosing L'Egisto took some courage. And fortune favours the brave….lovely, luscious music….. Helen May's wonderful Climene, supported by strong work from Kieran White in the title role, with Eric Schlossberg and Shafali Jalata rounding out the four lovers. As Amore, Stephanie Hershaw, having survived an attempt on her life with a little divine assistance, is in show-stealing form, firing her arrows with puckish naughtiness."
"The singers excelled, showing considerable stage gifts too. Martins Smaukstelis was first among equals as Egisto, wounded, external heroism and inward anguish expressed by all manner of subtle gradations. Astrid Joos as Climene and Caroline Taylor as Clori offered complement and contrast in their soprano roles, expression lying very much within the precision of their performances. Helen Lacey's Amore schemed and sulked by turn, vocally and visually……. a small yet colourful band furnished a crucial harmonic backdrop of imagination, against which the human voice could be heard and human gesture seen."
"A talented orchestra and some outstanding voices…I encourage you to see this production."
"**** A compelling production of Cavalli's opera that brings contemporary style and insight to baroque conventions"
"***** A rare gem polished to a brilliant shine – congratulations to HGO"
"A triumph on many levels"